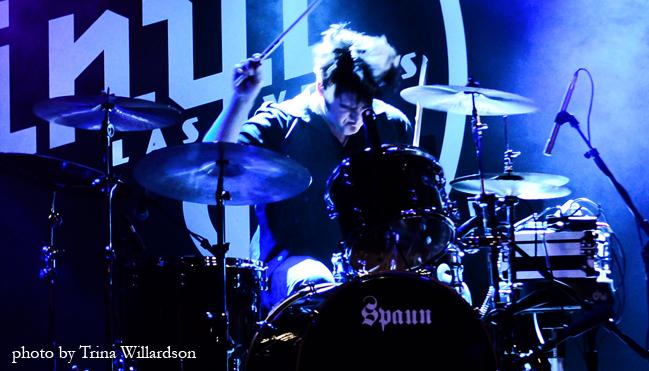 Aaron Carroll

Independent
Classic 21" Ride
Classic 17" Crash
Classic 19" Crash
Classic 8" Splash
Classic 15" Hats
Aaron Carroll aka "Device"
Aaron Carroll, also known by his nickname Device, is an accomplished drummer, instructor, and sound designer. His body of work transcends genres including rock, country, dance, hip hop, and electronica; with a significant jazz, and musique concrète influence. It is a culmination of these styles that give him his unique sound.
Aaron has studied with a handful of the greatest drummers in the world including Terry Bozzio (Frank Zappa, Missing Persons, Korn), Thomas Van Schoick, Dom Famularo, and Gary Hobbs (Stan Kenton).
He has performed with many great artists, most notably the late guitar prodigy Shawn Lane, and country superstar Toby Keith; his current bands Evenflow and Speed can be seen weekly on the Las Vegas Strip.
Aaron has been a prolific drummer in Las Vegas since his arrival in 2002. He is sought after for his versatility, improvisational skills, and positive attitude. Aaron is officially endorsed by Spaun Drums and Scymtek Cymbals.