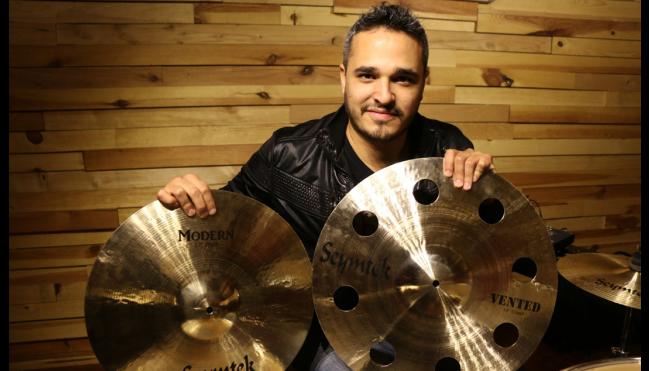 Antonio was Born in Cd. Juarez, Chihuahua, Mexico on November 29, 1985. Self taught drummer, started playing at age 15 and joined his first recording band "Ninos Heroes" at age 17. Having succes in North Mexico and South U.S. in the latin Rock-Pop market.

He moves to Mexico City in 2009. After a year of practicing and studying by himself; focusing on funk,blues,rock and punk,he was invited to join The Fishes, a Rock band founded by Kalimba Marichal. After two years of playing and touring in Mexico and central America, they recorded their first album "Geoulread".

At the same time he was invited to join Kalimba's band. He has played several important venues such as Mexico's Estadio Azteca, El Salvador's Teleton, Lima's Estadio Nacional, House of Blues circuit in the U.S., and also appeared in a bunch of t.v. show, also playing and touring with several other independent artists and bands.

He's done studio sessions for many bands,singers,producers and engineers like Thomas Juth, and John Gibbe.

Currently he's on the road with Kalimba "Cena para desayunar" continental tour, Ana Rizo "Welcome to my house" international tour and 4 other independent bands.