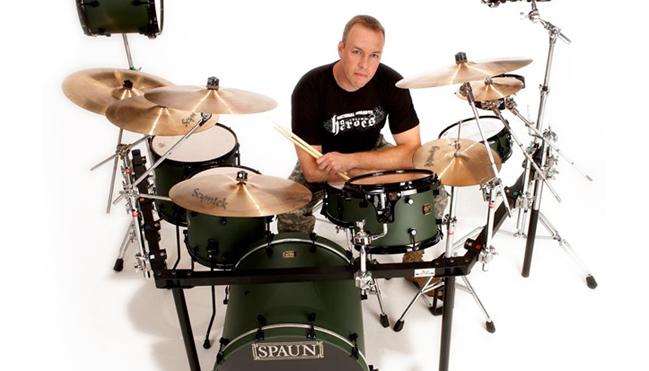 Ride – Modern Series 22"
Crash – Modern Series 20"
Crash – Modern Series 18"
Crash – Modern Series 17"
Crash – Xtreme Series 16"
Splash – Modern Series 10"
Splash – Modern Series 8"
China – Classic Series 18"
Hi Hat – Modern Series 14"
Hi Hat – Modern Series 13"
The musical journey began with private lessons, high school band and performances with local praise teams and garage bands. The passion for music continued, obtaining a Bachelor's Degree in Music, graduating from the Armed Forces School of Music, percussion studies at Cameron University, sound reinforcement classes from the Recording Workshop and finally ending with a Real Estate License.

While attending college Bart enlisted in the Army Reserves, then later transferred over to the 135th Army Band as a drummer and percussionist. After college Bart continued to pursue a music career in the Army Band Program. Bart served with the 77th Army Band, 399th Army Band and currently serves with the 135th Army National Guard Band.

Bart not only performed with military bands, but with civilian musical acts. Ranging from club bands, music show productions, to touring artist performing on the Grand Ole Opry. Bart now purses his music career as the drumming force behind DoGtag and operating Green Sheep Productions.