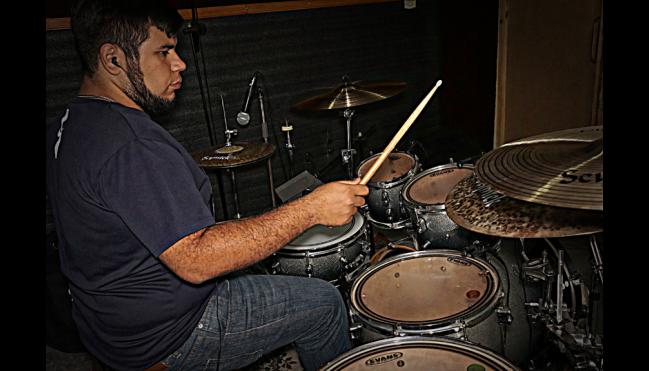 Daniel Cardenas

VENEZUELA- Independent
Vintage 14" Hats
Classic 16" Crash
Modern 18" Crash
Vintage 21" Ride
BORN IN THE CITY OF SAN JUAN DE COLON TACHIRA-VENEZUELA IN 1992. He began his musical studies with his father at a very young age, in turn began at the Music School "Pedro Antonio Ríos Reina" in San Juan de Colon at 8 years of age, studying theory and solfeo.

After 2 years in the Instrument he recorded his first CD as a drummer with a band called FuzionX, participating in the musical ministry of the church "Admirable Christian Community Counselor" and in International congresses with the Pastor, Pope and Singer JOSUE CARDENAS.

In 2011, he began his studies at the "Académica Superior de Audio, Acústica" at the Conservatory "Simón Bolívar" and at the Caracas jazz workshop.

From that year on, DANIEL CARDENAS became a drummer of renowned national and international artists such as Josué Cárdenas, Fabricio González, Axa de González, DEIS JAH, Víctor Drija, Enghel, Dani and Dayan, José Luis Orellana, Pedro Gómez ... among others He has alternated in great events with great artists like Marco Barrientos, Funky, Harold Guerra, Generation, Mónica Rodríguez, Kerwin Márquez, New wine and more .. He is known for his versatile approach to music GOSPEL, Funk, Pop, Jazz, R & B ... As a session drummer He has made recordings for National and International artists such as Víctor Drija, Manolo Estrada, Ackus, Puerta Este, Mikko, Ríos de Agua Viva, H2O, Josué Cárdenas, José Luis Orellana, Pedro Gómez, Abdiel González, Rey Bastidas. Others.
Currently established as Producer of his own Enjoy Music Studio in Táchira-Venezuela.