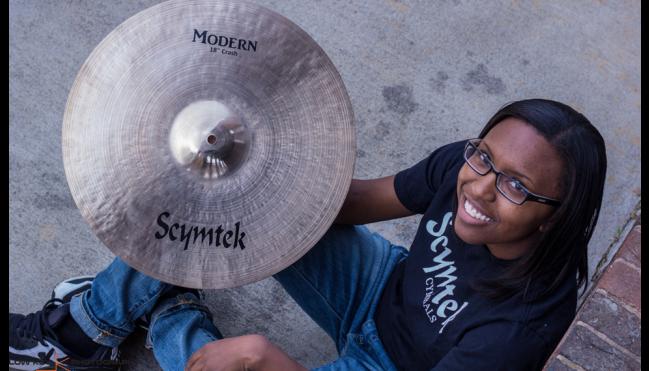 Danielle Madden

Independent
10in Vented Splash
14in Modern Hats
16in Modern Crash
18in Modern Crash
18in Vented Crash
19in Classic Crash
20in Vintage Ride
Danielle Madden is a 30 year old professional drummer with over 20 years of experience.

Danielle has been featured on Catina Rosemond's debut album entitled Nothing Missing, Nothing Broken; has played for Redemption World Outreach Center in Greenville, SC and is featured on their 2010 youth conference DVD and other worship service recordings; has backed-up ministers such as Pastor Sheryl Brady, Dr. Jamal Bryant, and Pastor Deitrick Haddon. Danielle has been a featured musician for Gospel Recording Artist and Grammy and Stellar Award Winner Richard Smallwood. She is the drummer for the local hip-hop group called Natural Born Hustlers. She previously held other drumming duties for Bethlehem Baptist Church for 8 years, Gospel Music Workshop of America (GMWA), and Minorities on the Move (MOMs) Gospel Choir at Lander University for 5 years.

Danielle currently is a drum instructor at MadMac Music Center and an instructor for the GMWA Upstate Chapter quarterly drum lab, both in Greenville, SC. She currently plays for The Worship Center in Rebuck, SC under the leadership of Pastor Sharome L. Gentry and also for Minister Larry McCullough and Chosen Generation.

Danielle is currently writing a book documenting her musical life lessons for all to see! This book should be in stores and online in late 2016.