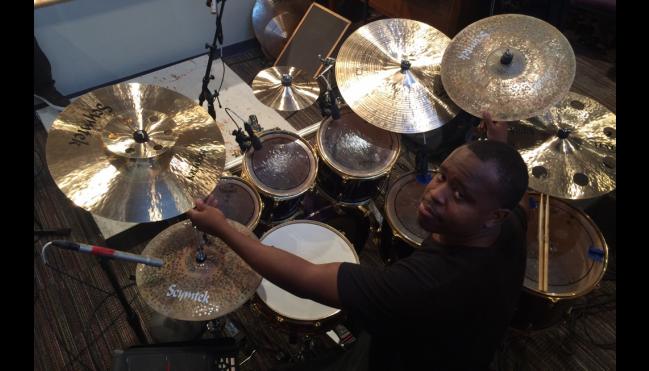 Greg Ellis Jr

Independent
14" Vintage Hats
21" Classic Ride
19" Modern Crash
18" Vintage Crash
18" Vented Crash
Greg Ellis Jr. takes drumming to the next dimension through his ability to have a rudimental-commanding style of playing. He simmers drumming down to a simple, smooth, funky groove that is undeniable. This rudimental style of simplicity has allowed him to perform with many artist in numerous genres.

Greg aka "SPIKE" has played for various artists and groups such as Toby Mac, Ayiesha Woods, Rachael Lampa, Tommy Simms, Phil Keggy, Michael Tait, Crystal Rucker, Mandisa, Brian Rieth, Nicole C. Mullen, Bernard Harris, Niyoki, Angela Winbush, Kevon Edmonds, After 7, Alex Bugnon, and more! He has also performed on the TRINITY BROADCAST NETWORK, the 700 CLUB, the tv show EXTRA , CBS early show, and other international/national/local television networks.

He is currently living in Tennessee, U.S.A. working with numerous artists, groups, and musicians. He's also writing, producing, teaching music! He's a one stop shop for your musical needs whether your project is studio or live. He uses his gifts to inspire, and influence musicians, artists and fans to change the world one person at a time through leadership and giving back in their local areas and beyond. Greg Ellis Jr. plays Spaun Drums (https://spaundrums.com/) and Scymtek Cymbals (http://scymtek.com/) as an Independent artist.