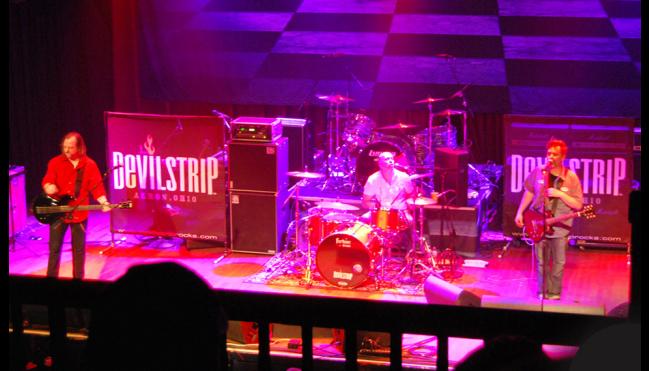 Xtreme 15" Hats
Xtreme 18" Crash
Xtreme 19" Crash
Xtreme 22" Ride
Xtreme 20" China
Xtreme 12" Splash
Jimmy's love for the drums began with his older cousins introducing him to Kiss and Black Sabbath at age 6. A classically trained trumpet player, drums have been his instrument of choice since 1986. He has played in several original and cover bands while earning his doctorate in Chiropractic, until the planets aligned and Devilstrip was formed in 2012.

Hailing from Akron, Ohio, Devilstrip epitomizes the "power trio" moniker. Melodic, heavy grooves dominate their debut album, "Rise." With a classic hard-rock soul and alternative rock sensibilities, the band delivers passionate and hard-driving performances in both the studio and on stage. This has earned them an ever-growing, rabid regional fan base and now international recognition in the United Kingdom and beyond.

"Scymtek cymbals are sonically and aesthetically on point. The Xtreme Series can cut through the heaviest guitars when needed, but retain their musical shimmer. I am proud to represent and highly recommend Scymtek cymbals!"