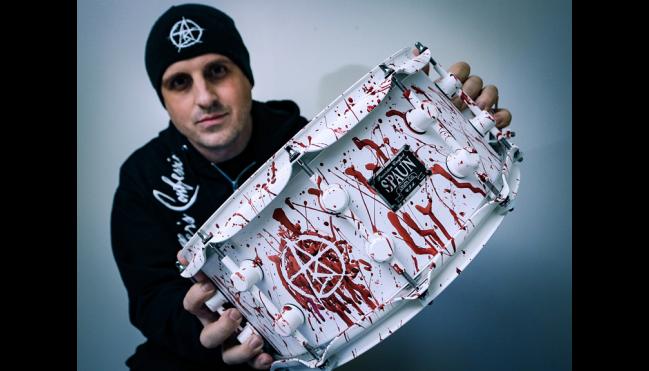 Jon Dale

A Killer's Confession
13" Modern Hats
12" Modern Hats
21" Xtreme Ride
17" Modern Crash
18" Modern Crash
18" Modern China
Jon's interest in drums, discovered during his early childhood years, came to fruition at age 11. He would inevitably become a multi-instrumentalist in the ensuing years, but drums always held a special place for him.

Pulling from a wide range of influences (mostly towards the heavy variety), he has cultivated a tech/groove-oriented drumming style that lends itself perfectly to the many projects he has been involved in, and is unmistakably his sound.

After paying his musical dues in bands like Sprung and Target the Messenger (who later went on to work with Grammy Award-winning producer), Jon made the leap into recording and producing bands himself.

It was from behind the mixing board that Jon honed his production, mixing and mastering skills to a razor sharp point. It was also during this time that he became friends with the cofounding members of A Killer's Confession. The rest, as they say, is history.