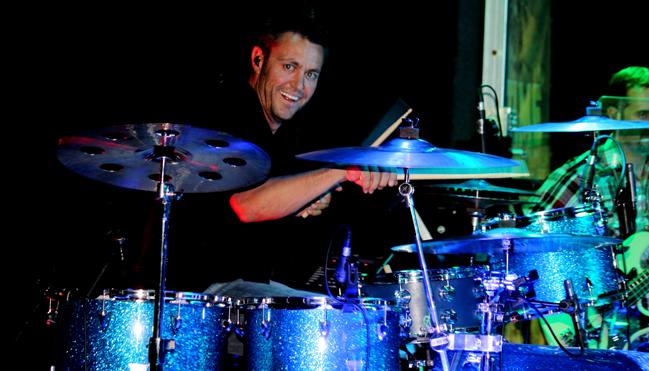 Rodney Riordan

Aaron Watson
14" Modern Hi Hats
17" Modern Thin Crash
18" Modern Thin Crash
19" Modern Thin Crash
21" Xtreme Ride
18" Vented Crash
19" Classic Crash
Rodney Riordan started playing drums at the age of 3. Rodney has played drums on stage for 22 years, and is still going strong with artist, Aaron Watson. He has been a touring drummer on Watson's camp close to 3 years. Riordan performed on the (Live at the Texas Hall of Fame) record released in 2005, along with the live DVD that was filmed with that album.

He has shared the stage with all the Texas touring acts, as well as a countless number of National touring artists. Riordan has been a recording member for 10 years, and is about to embark on Aaron Watson's 12th album, and currently recording weekly for various artists.

Rodney's current set up is a Spaun custom maple 18x24 kick, 6.5x14 snare, 9x12 rack tom, 12x14 floor, 14x16 floor. Scymtek Cymbals, 14" Modern Hi Hats, 17"Modern Thin Crash, 18" Modern Thin Crash, 19" Modern Thin Crash, 21" Xtreme Ride, 18" Vented Crash. DW 9000 Hardware including Hi Hat and pedals, along with a Porter & Davies BC Gigster Throne.